WELCOME TO MARRAKECH !
This year, CAFMET welcomes you to Marrakech for a new congress. 

WHAT'S BEHIND MARRAKECH? 
Nicknamed "The Red City" or "The Ochre City", Marrakech is located in central Morocco at the foot of the Atlas Mountains. Today it has just over a million inhabitants. Marrakech has become a major industrial and commercial centre that is very open to the world and to the Western way of life. 
Marrakech is a tourist city, with plenty to see and do! 
Marrakech: a city of a thousand and one wonders! 
REGISTRATION / MEMBERSHIP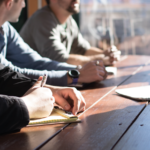 Whether you are a researcher, engineer, manager, technician or executive, the International Metrology Conference, organised by CAFMET 2024, we offer you the benefit of the experience and knowledge of numerous specialists in Management and Metrology. 

Join CAFMET, this is an association with multiple challenges, including helping African countries to develop their economies. develop in the field of metrology, you can benefit from numerous advantages.