Situated in the west of Morocco
4th largest city in Morocco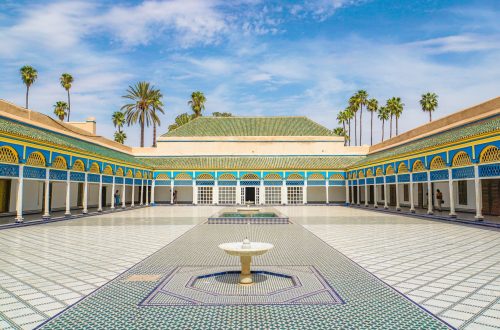 The Bahia Palace is a historic palace located in the medina of Marrakech. The palace is famous for its architecture and lush gardens that include fountains, patios and fruit trees.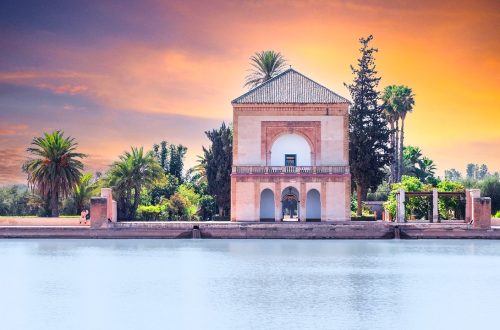 Designed in the 12th century, the Jardin de la Ménara is a garden
histrionic garden located in Marrakech. The garden is a popular spot, particularly for its large water basin, surrounded by olive trees and mountains.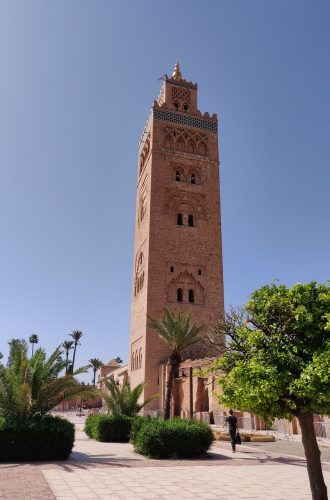 One of the city's most emblematic buildings, the Koutoubia Mosque is one of the largest mosques in Marrakech. The mosque is located 200 metres from the Jemaa el-Fna square, one of the liveliest places in Marrakech!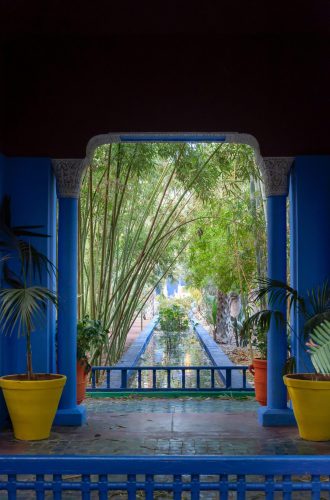 Famous for its Art Deco architecture and its museum, the Majorelle Garden is a botanical garden and a museum of Islamic art. It is a very popular spot for tourists and locals alike.